Make clear agreements
and enter the marriage well prepared
Too often during a divorce it turns out that people do not know what they actually signed up for in the marriage certificate. Isn't it good to know what you are signing up for? And that agreements are made in clear language that apply to you?
Premarital mediation stands for "mediation before marriage". That may not fully cover the matter. The term would suggest that this form of mediation could only be useful "pre" marriage. Divorce Specialist Amsterdam offers mediation before and during the marriage, but living together and registered partnership are also suitable for premarital mediation. For this, expertise is used in the field of the mediation process and the expertise that you can expect from a divorce specialist.
Love is blind
Everyone knows that saying, right? For example, many blindly sign a marriage certificate without carefully considering what is being signed.

One in three marriages (about 35%) ends in divorce, for unmarried couples at least as many end in separation. To prevent divorces, Divorce Specialist Amsterdam offers you mediation before you get married or when you are already married. Of course this also applies if you are going to live together or enter into a registered partnership.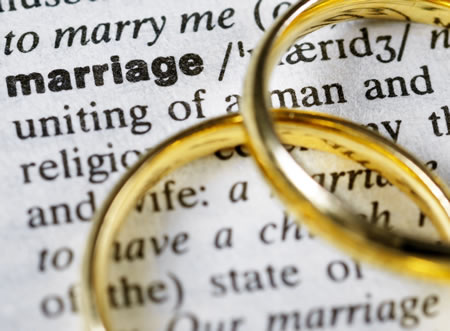 Reinforcing your relationship through good agreements?
Well begun is half done!
How can you make sure you are one of the 65% who stick together? For this Divorce Specialist Amsterdam offers you mediation that pays attention to:
The business and legal agreement that you enter into with each other. Record agreements with each other in understandable language instead of just paragraphs from the civil code. And actually understand what you are responsible for after signing, before and after signing the marriage certificate. It is often forgotten that responsibilities also remain after marriage or registered partnership. Think of legal and property law consequences such as alimony, assets and pensions.
The relational agreement you enter into with each other. Perhaps the percentage of divorces is so high because before and during the relationship little attention is paid to good communication and coordination. What needs, wishes and interests do you have? And your partner? And how do you continue to improve the quality of your relationship? Making clear agreements with each other does not stand in the way of a good marriage, on the contrary, you know what you can and should expect from each other.
Shaping parenting. If you want to have children or have children, you can also consider the design of parenting. Within the relationship and possibly after termination of your relationship. You can think of agreements about your home and work location, but also in what form of contact you would like if you did not stay together anymore.
Just in case your relationship turns out not to work and you decide to get a divorce, then you have already made agreements about the consequences. During premarital mediation, you can also easily agree with each other what you want to conclude together in case you split up. Then you avoid having to make such agreements in a violent period with many emotions of sadness, anger and processing. Premarital mediation aims to prevent a conflict, should things go wrong.
Contact me for an obligation free meeting!
Advice and mediation before marriage or cohabitation
In my practice I see almost every day what a divorce does to people. And while fortunately not every relationship ends in divorce, this is a reality to be reckoned with. Because of my experiences with divorces, I know where things don't go well and where the pitfalls lie to fall into a fighting divorce. These experiences give me the opportunity to guide and advise future partners at the start of their relationship or marriage to prevent relationship problems or at least to deal with them and to limit the chance of a (fighting) divorce as much as possible.